Agencies sell creative thinking. This start-up delivers a new way to think creatively.
In 20 words or less, describe your perfect creative date.
Advertising and communications have evolved into a complex architecture of omnichannel, mobile audiences, and social voices, creating a challenge for brand storytelling.
Drastic shifts in perception and consumption of content mean brand messaging needs to be creatively agile and more in tune with audiences than ever before.
Coming from a hugely successful career in the global advertising biz, the founder was making her first foray into the start-up world. She had a great idea and turned to me to make it a reality.
What if there was a platform where brands could find their perfect match for a creative tête-à-tête?
Could a luxury shoe brand find creative love with a paper manufacturer in Thailand?
Or a cosmetics brand have a one-off with your favorite crayons manufacturer?
What if the next big idea came from a random brand hookup?
I worked with the founder to identify core functions, market position, user goals, and communication strategy.
Knowing that more and more brands are moving their creative services in-house, we sought to invent a new kind of creative platform.
One where brands, big and small, could get to campaign and product ideas faster through partnering and collabrating with each other.
The idea of inspiring users to share their creative brand idea in 20-words or less was a challenge in itself.
I thought to myself, "self, how would Twitter have done this 15 years ago, with the technology and bandwidth of today?"
Designing the "Inspiration Experience".
The product had to be inspirational and dead-simple to use.
Prompted to describe their creative idea in 20-words or less, users are encouraged to use "twitter-style-get-to-the-point," messaging to tell their story and match with other brands seeking creative partnerships around the world.
And, better yet, quickly discover and deliver on their marketing goals without the friction that can arise while working with agencies.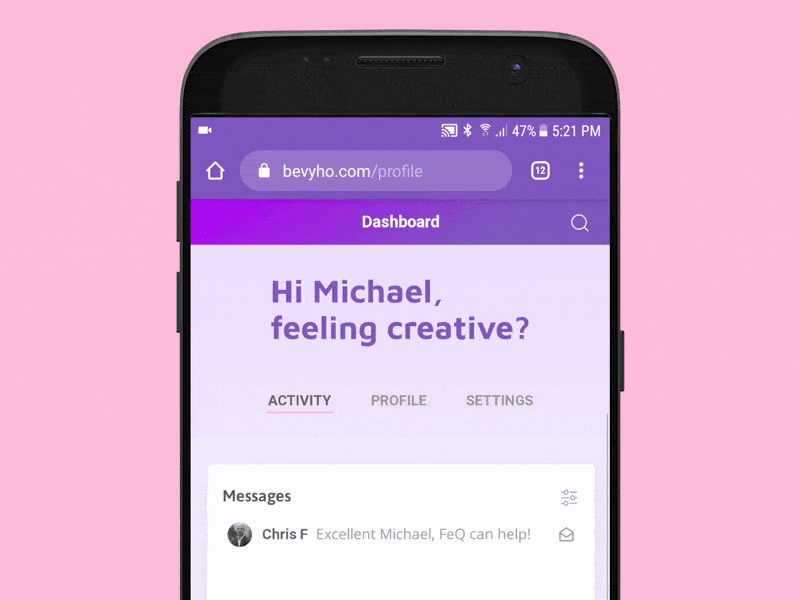 The full-Stack (for you coders).
This PWA is designed for flexibility and extensibility. UI elements, transitions and animations are implemented to deliver the "native app" feel.
I developed the backend as microservices / headless functions in Python, Django, and packages including NLTK, Pandas, numpy, and Google Auto ML, deployed on Google Cloud.
For search and brand matching, I used NLTK, Word2Vec, and Levenshtein distance matching to deliver the highest-quality search results that matter for the user.
Product Design Start-up Advisory User Experience UI Design Full-Stack Development NLP/Machine Learning
— But wait, there's more
Check out a couple of other projects we've delivered.